Interested in joining our volunteer team?
Our organization strives to offer your child the best possible instruction. We only hire the highest quality coaches & instructors to teach our programs, who have had extensive experience teaching children.
In order to further provide the best quality instruction to your child, parent volunteers have become an essential part of all Champions in Motion programs! Having good helpers takes the stress off of the coach or instructor by allowing them to focus on teaching your children, instead of everything else.
By becoming a parent helper, you get to be a part of, and optimize your student's weekly experience by helping in one of the many ways listed below!
Please check with your coach if you are interested in being
a parent helper
to ensure there is a position available.
Weekly Check-ins
Weekly Check-ins
Parent Helpers are responsible for assisting with attendance each week. A check-in person will be assigned to greet the students before the start of class.
Assist with Class
Assist in Class
Instructors or coaches may need an extra hand or two for class demonstrations, drills, or games. Parent volunteers get to stay for class, but are utilized as needed!
Security
Security
Champions in Motions takes pride in our ability to utilize parent volunteers at class in an effort to maintain a SAFE & SECURE class environment for all of our students!
Special Events
Special Events
Opportunity awaits for back-stage access or special privileges while volunteering at special events! From tournaments to parades, we can always use the help!
4 Step Process:
All 4 steps must be completed
for Background Screen to be run.
Step #1: Submit the Parent Helper Application Form.
Step #2: Submit the ADS Background Screening Application
Step #3: Add the registration
fee to your cart.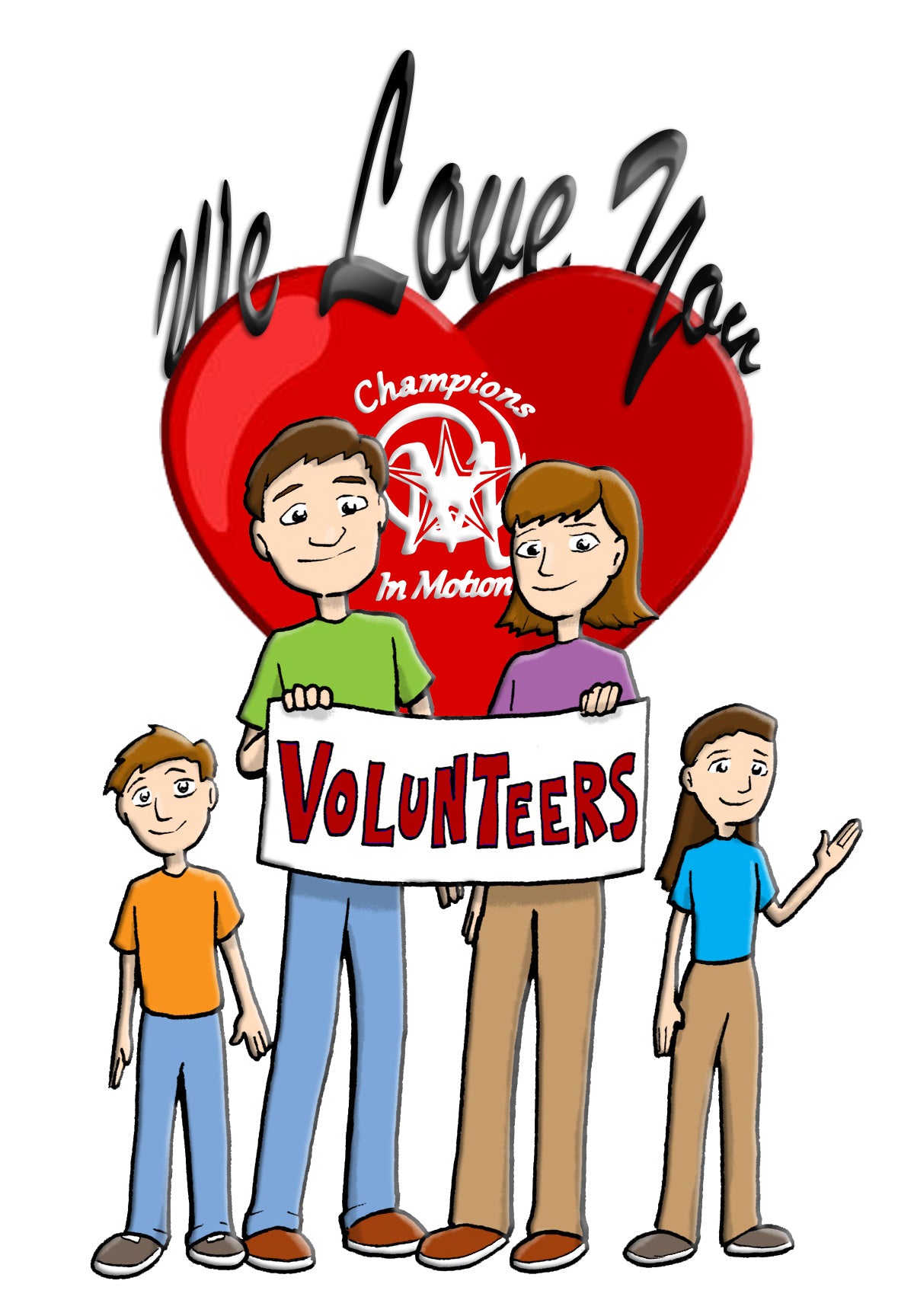 • Processing of your application to The Parent Helper's Club
• A criminal background screening
*Please note, this fee is a NON-REFUNDABLE processing fee which is used in accordance with the verification process for your approval.
Step #4: Complete checkout.
Your coach will be notified within 10 business days of your approval status. Please check-in with your coach accordingly.